Mongrelmen
Mongrelmen is an ascii roguelike-inspired real-time strategy/town builder.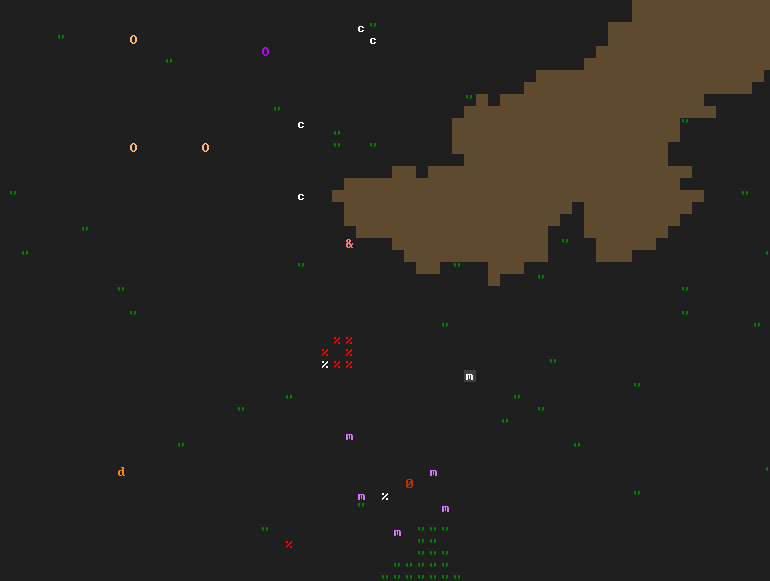 The focus of the game is a complex AI system and the interactions between various factions, hostile or otherwise. You control a tribe of mongrelmen who start with nothing in the savage wilderness huddled around a totem from which they spawned.
Various threats like humans, kobolds, orcs, the undead and wolves lurk nearby, and soon more dangerous enemies (or powerful allies) begin to arrive and pose a real threat to the safety of your group.

Gather resources, build a camp, defend your base and go on raids while doing your best to keep your tribe alive!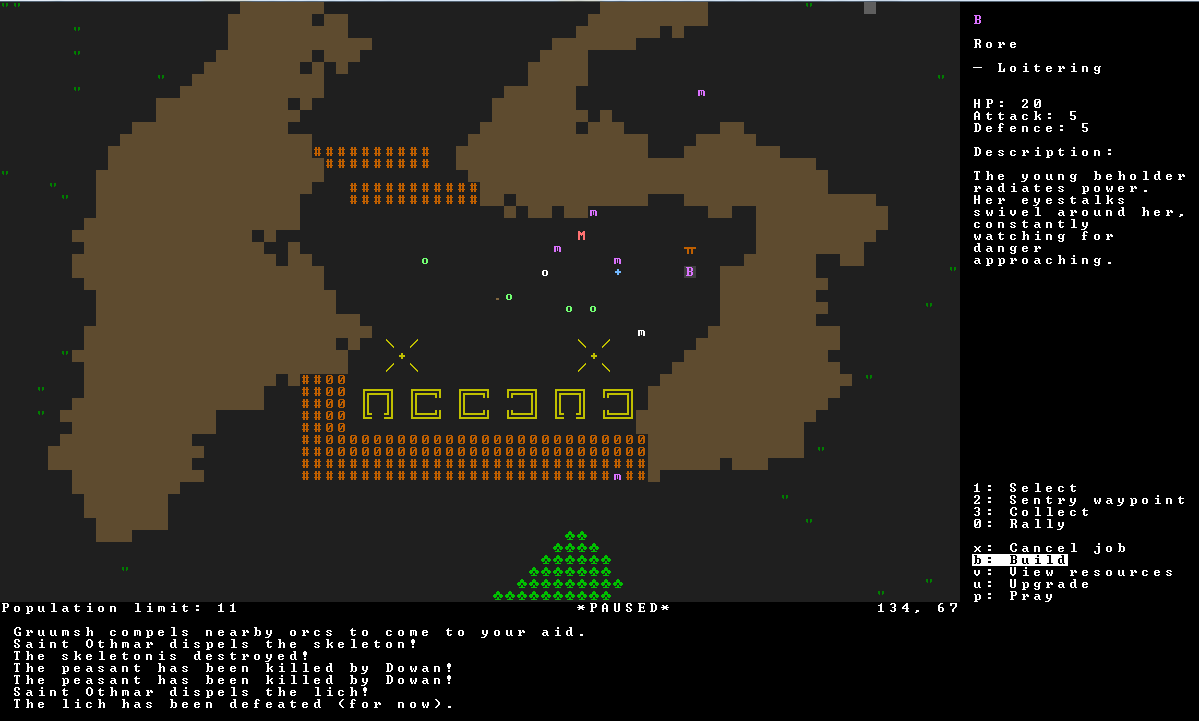 The game is coded in python with help from libtcod. Player input is almost entirely by mouse with the use of a few hot-keys. Use space bar to pause and hold right-click to move the map around and left-click to select and interact with units. If you are allocating collection jobs then you can hold down left-click and move the mouse to bulk select tasks. Use the rally hot-key when you've selected a unit and the rest of your tribe will follow their lead!